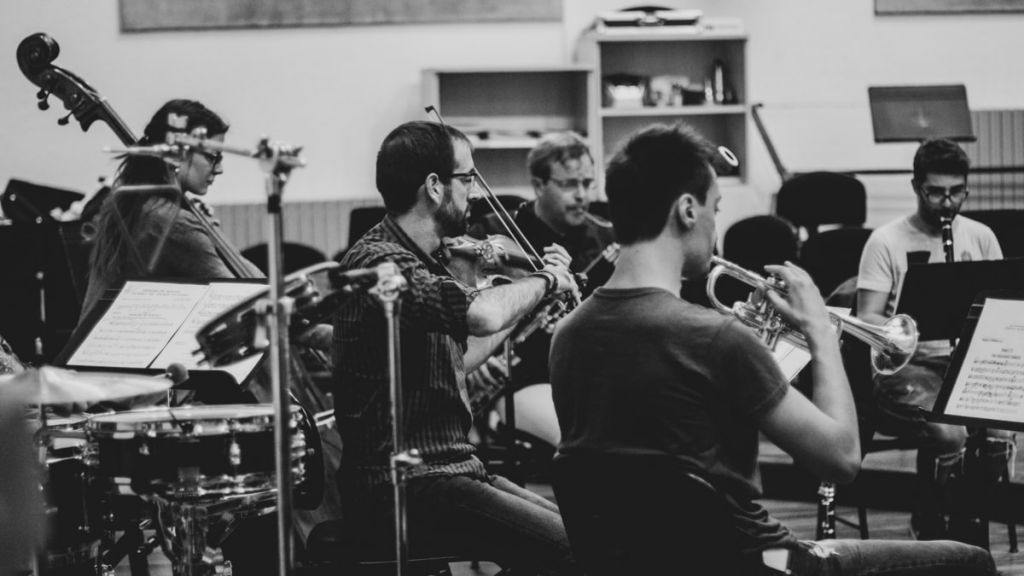 Bilbao Sinfonietta: AVANT-GARDE echoes
The proposals offered by Bilbao Sinfonietta reflect the versatility and interest in sharing and adding ideas with other artistic disciplines
Bilbao Sinfonietta is a chamber orchestra made up of long-standing instrumentalists who endorse the talent of this energetic and solid formation. One of the main virtues of BS is being versatile and flexible, capable of encompassing classical-contemporary music in different contexts and with clear direction: reaching the heart of today's culture through coherent and risky versions.
Bilbao Sinfonietta interest is to form a quality group within a cultural framework that, in our opinion, has great potential. We understand our environment and its cultural area as a creative space in continuous transformation, where the public accompanies the divergent and modern proposals that are emerging in the different Festivals and Cycles.
This is where we want to influence, demonstrating that with artists linked to our environment we can create attractive projects without losing sight of musical excellence. The proposals offered by Bilbao Sinfonietta reflect the versatility and interest in sharing and adding ideas with other artistic disciplines, in addition to producing their own as well as co-producing projects with various Festivals and Theaters.