BilbaoSinfonietta recordings
The first BilbaoSinfonietta recording recovers the rawest and deepest version of Manuel de Falla
Falla 1915 offers the opportunity to experiment to a composer who was reborn through two of his master works. In Siete Canciones Populares Españolas, the orchestral imagination of the composer Francisco Domínguez enriches the original piano accompaniment without losing any of its folkloric essence.
The first version of El Amor Brujo rediscovers a title that was intended to be much deeper, rawer and with much more gypsy soul than the ballet into which it was later converted. Passion and spirit, sensuality and colour combine to enhance all that Falla loved and defended most: the preservation of our memory and our cultural heritage.
Both works take on new life more than one century afterwards, with the special participation of the "cantaora" María Toledo, one of the most relevant names in the contemporary Flamenco and classical music scene.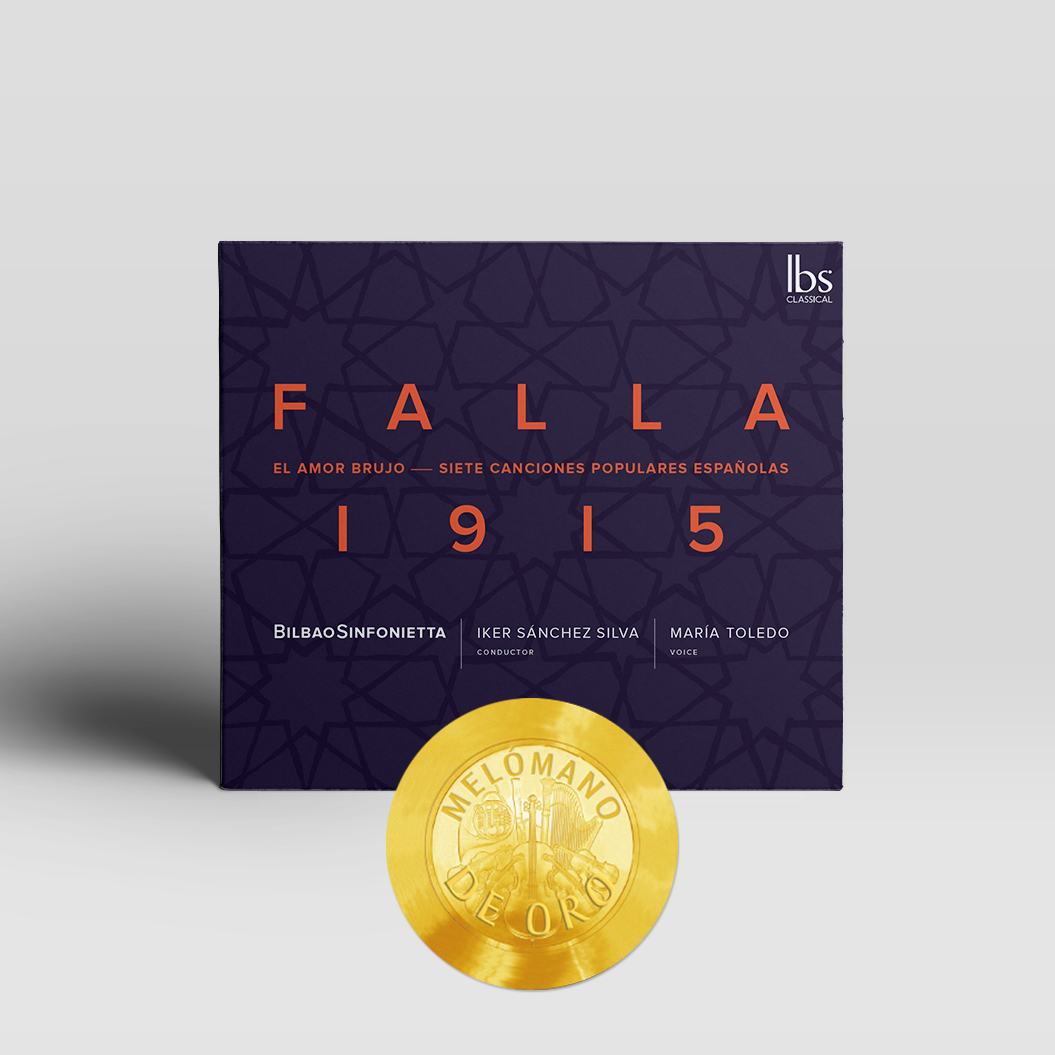 Conductor Iker Sánchez Silva
Orchestration Francisco Domínguez
Cantaora María Toledo
Violin David García, Mirka Scepanovic, Enekoitz Martínez, Iñigo Grimal
Viola Leire Moreno, Ricardo Cuende
Cello Diego Val, Ignacio Araque
Bass Gabriel León
Flute Xabier Calzada
Oboe Laura Marcos
Clarinet Javier Roldán
Bassoon Aitor Gullón
French horn Estefanía Beceiro
Trumpet Alvaro García
Piano Luis López
Percussion Vicent Zaragoza