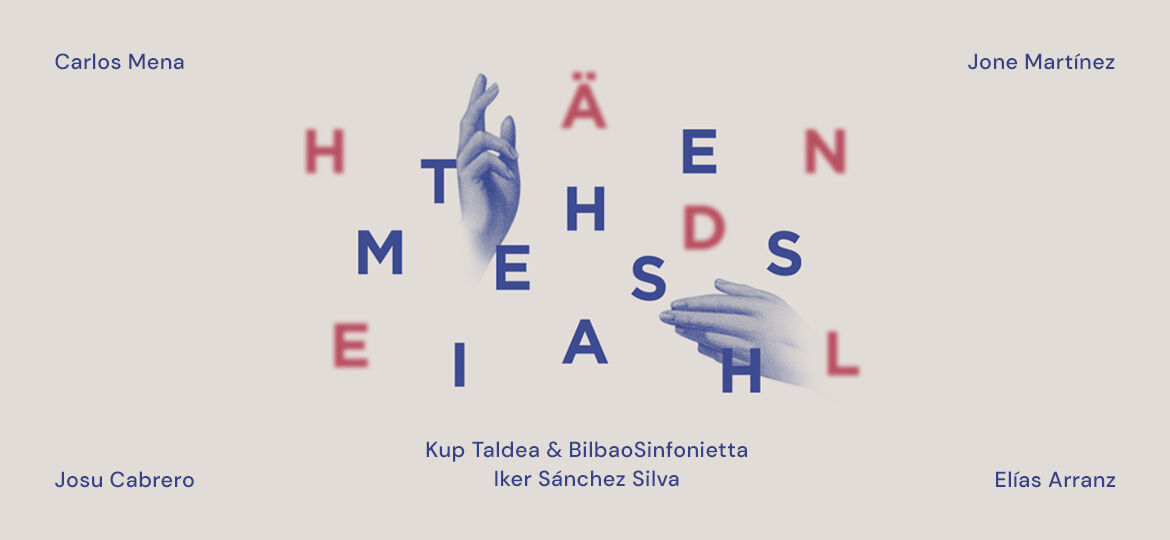 BilbaoSinfonietta ofrecerá en Bilbao y Donostia su visión de la obra cumbre de Händel
Durante su estancia en Dublín en 1741 Händel quiso ofrecer un concierto benéfico a favor de entidades de caridad, y decidió presentar su sexto oratorio escrito un año antes: The Messiah. El concierto se celebró en The Great Music Hall y levantó tanta expectación en posteriores representaciones que incluso en los periódicos se pedía a los hombres que asistiesen sin espada y a las mujeres sin grandes vestidos, para poder aprovechar mejor el espacio del auditorio. 
The Messiah reune a BilbaoSinfonietta con el coro Kup Taldea y las voces excepcionales de Carlos Mena (contratenor), Jone Martinez (soprano), Josu Cabrero (tenor) y Elías Arranz (barítono) para crear un diálogo entre las diferentes visiones de esta obra fascinante que permita disfrutar al público de una lectura rica, sincera y fiel de uno de los oratorios más importantes e interpretados de la historia de la música. Una obra imperecedera que adquiere connotaciones especiales durante las fechas navideñas.
Entradas y más información sobre ambos conciertos, pinchando en los siguientes enlaces:
· The Messiah en el Teatro Arriaga (Bilbao)
· The Messiah en el Teatro Victoria Eugenia (Donostia)