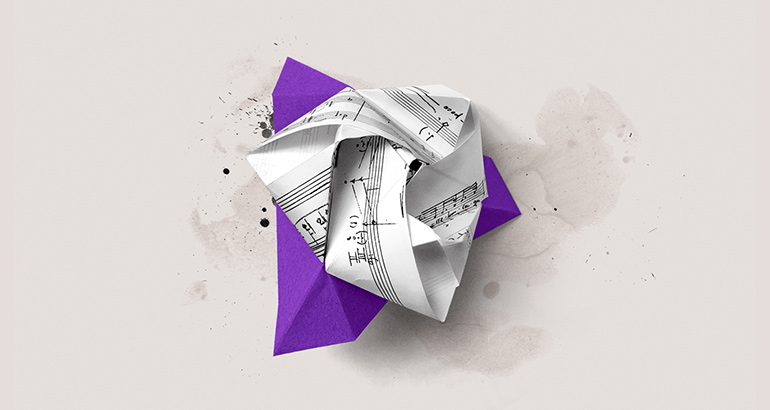 Francisco Domínguez: "Arrosa Xuriaren Artean"
Xornadas de Música Contemporánea 2023
Arrosa Xuriaren Artean is a short "pocket opera" written by Francisco Domínguez (Alcolea de Calatrava, 1993) and sung by one artist, accompanied by a small group of musicians. The work has a non-linear structure in which different traditional stories of Euskal Herria are intertwined in the form of ballads in the Euskal Baladak anthology by Jabier Kalzakorta (1961).
The title of the work is taken from one of those ballads. The central character of these stories —a selection of those that appear in the book by Kalzakorta— is a feminine figure as the central character, who takes different roles.
Arrosa Xuriaren Artean confronts two very different visions of the role of women in the Middle Ages. The first shows us submissive women who submit to the authority of men and often doomed to suffer a tragic end, while the other praises the reproductive and human qualities of women, raising them to a divine rank. The archaic nature of both these perspectives does not stop us from appreciating the extraordinary literary and historical value of the original texts, relevant examples of Basque literature at a time that has left very few literary testimonies.
During the work, we glimpse both visions in the internal monologue of the central character, which embodies the entire constellation of women who appear in the work.

Composer
Francisco Domínguez
Conductor
Iker Sánchez Silva
Soprano
Jone Martínez
BilbaoSinfonietta
Javier Roldán Clarinet
María Zubimendi Quarter-tone accordion
Belén Fernández Cello