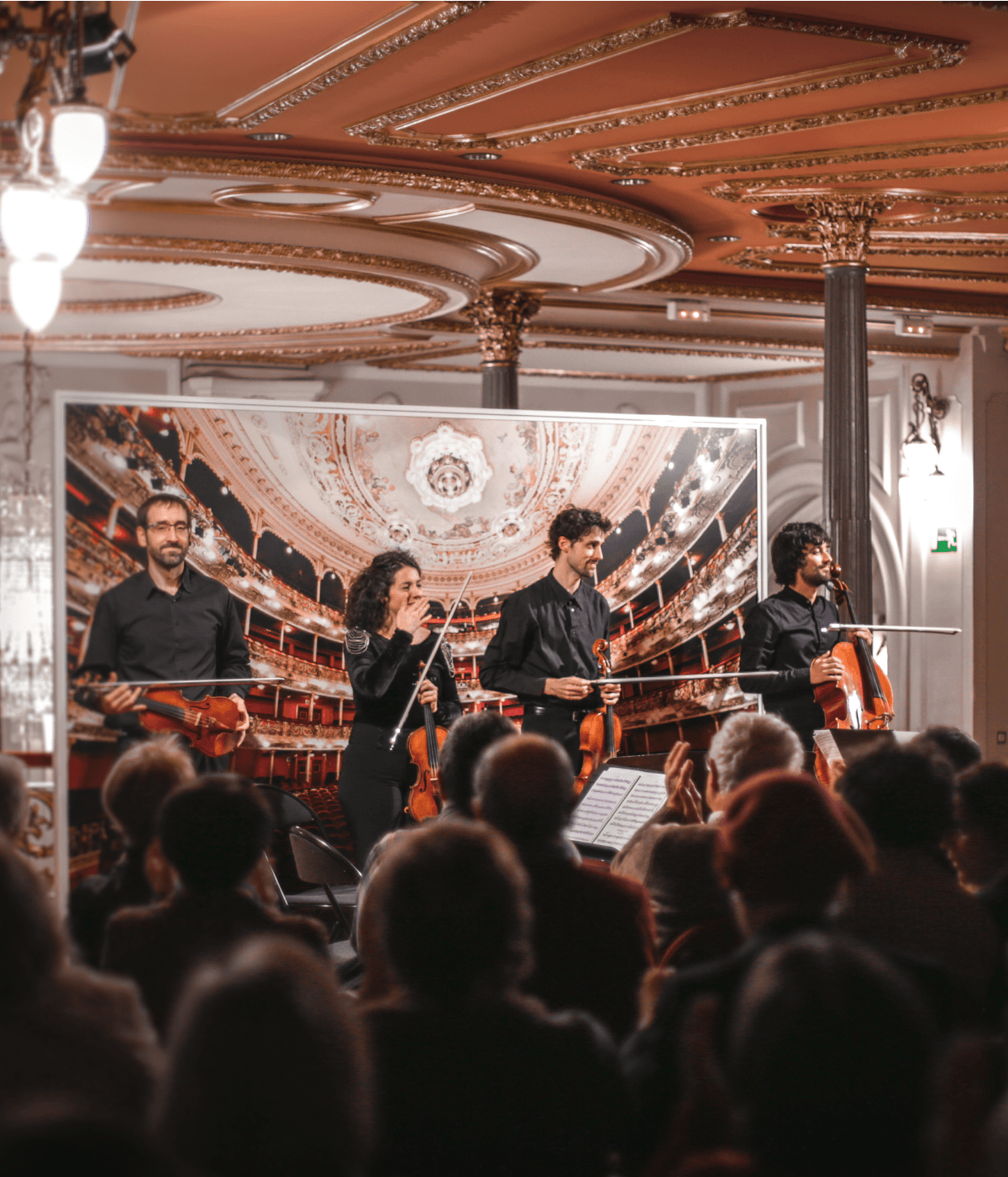 STRING 

QUARTET OF BS
"DIALOGUE ARRIAGA-MOZART"
The BS string quartet places the youth pieces of these two great composers face to face, who, interestly, were born on January 27 but 50 years apart, thus establishing a kind of dialogue between these two great geniuses: JC Arriaga vs WA Mozart .
Cuarteto de cuerda No. 1 en Sol mayor…………………………..  W.A. Mozart
Cuarteto de cuerda No.2 en La mayor…………………………….. J. C. Arriaga
Cuarteto de cuerda No. 3 en Sol mayor………………………….. W.A. Mozart
Traveling to the heart of German romanticism, in a concert where the protagonist is Lieder, a popular German song that Schumann and Mendelssohn achieved so well. The BS String Quartet alongside soprano Naroa Intxausti brings us this wonderful genre adapted for string and voice by the German composer Aribert Reimann.
Schumann: 6 Gesange Op. 107………………………………….   A. Reimann
Cuarteto de Cuerda No1 en Sol Mayor……………………..  W.A. Mozart
,,Medelssohn"…oder soll es Tod bedeuten?………………  A. Reimann